As 2018 draws to a close, our new music editor Pete Wisher takes you through some essential tracks that you may have missed this year…
We're kicking off this list with American indie rock songsmith BC Camplight – aka Brian Christinzio, with one of my favorite discoveries from the BBC 6 Music playlist this year (Shoutout to Steve Lamacq). 'I'm Desperate' is taken from BC Camplight's fourth album Deportation Blues, a title perhaps unceremoniously in reference to when a severe foot injury led to him being barred from the UK for overstaying his visa. This track absorbs a heavy dose of influence from a wide variety of spheres, featuring everything between synth-infused psychedelia, avant-garde instrumentation, and pounding rhythms all covered up with a theatrical flourish. The urgent nature of the verses – punctuated by an unforgettable drifting motif – gives way in a David Bowie-Esque fashion to a rolling, female-vocal backed refrain.
'I'm Desperate' feels like a bipolar battle of bright and sunny pop music, and a dark entity attempting to pull everything back into reality. It's a quirky and intense musical conflict with a great deal of dissonance underneath, yet the unresolving inconclusive descent to finish is somehow even more satisfying. Christinzio's genius is at full work on this one.
Brighton indie-pop outfit Island Club already earned top marks in my book for a class cover of ABBA's 'Gimme Gimme Gimme!' on their support slot opening up for Fickle Friends back in October, but their feel-good tunes hold up just as well in their own right. Formed whilst the individual members were studying at BIMM Brighton, Island Club quickly set about carving up their own space within a crowded indie scene with a high ambition of 'changing the world with damn catchy pop songs'. It might all sound cliche, but listening to the band's output does transport you from the grey misery of modern-day Britain into a much more sunny, pleasant reality.
'Talk It Out' is the lead track from their four-track debut EP on Kyko Records, and is one of Island Club's finest works to date – glossy synths and some melodious guitar work combined with an infectious groove to form a classic modern alternative sound. It's bright and flashy, and the sheer catchiness on display will suck you right in from first listen. For those after a more mellow listening experience, however – there's a slowed down 'night mix' of the song as well, just to cover all bases.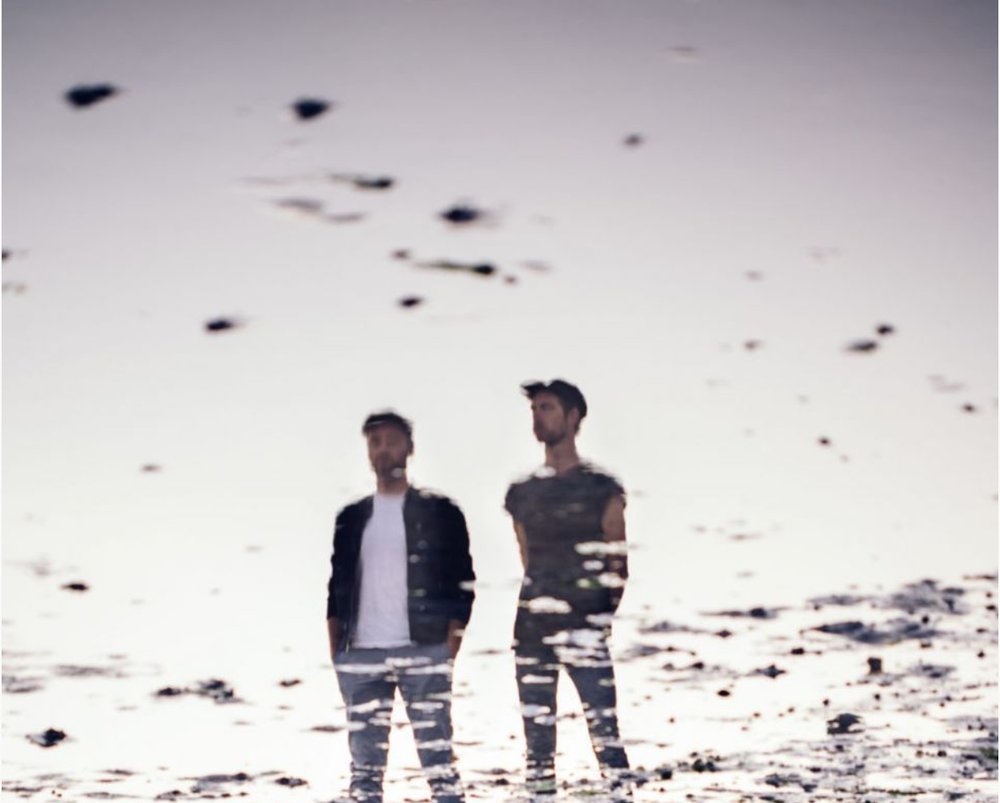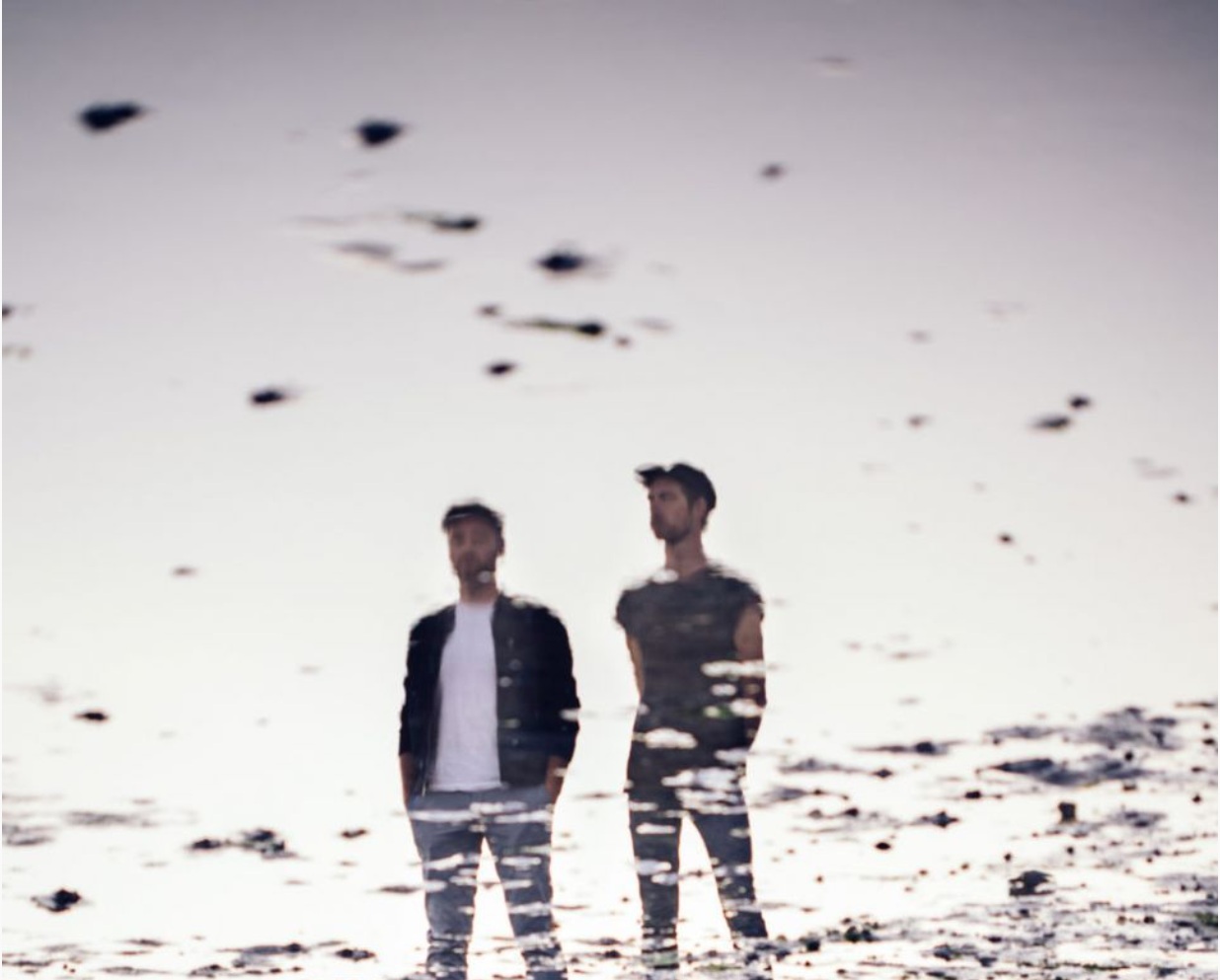 Formed of Conor Adams and Lars Kaye, the alternative electronic act All Tvvins have had somewhat of an enigmatic existence since their debut album IIVV dropped back in 2016. The All Tvvins camp have been not short of new music in the interim – 2017 saw the releases of stand-alone singles 'Crash', 'Anything' and 'Alone Together', stylistically wavering between tender ballad, a confused dancehall crossover and a mega collaboration with James Vincent McMorrow respectively. In the run-up to their upcoming follow-up record, Just To Exist however the All Tvvins 2.0 sound has steadied the course. Three new singles in 'Hell of a Party', 'Warm Crush' and 'Infinite Swim' have all been released in the latter months of 2018, showcasing a more laid back, organic evolution in the band's sound.
Of these, 'Infinite Swim' is the definite must-listen. The silky smooth bass line oozes electro-funk, intertwining consummately with reverberated guitar stabs over a dreamy falsetto refrain that calls back to the sweet vocal harmonies of many classic acts. All Tvvins' specialty is using melody and counterpoint to great effect within their instrumentation, and 'Infinite Swim' is one gratifying example. The forthcoming album should be a blast when it arrives early next year.
Hailing from the leafy suburbia of Oshawa, Ontario is a band called Dizzy – who make music so chilled it is best served ice cold like the frigid Canadian winters. Wielding a sound resembling a hypothetical combo of Cocteau Twins, The xx and Sasha Sloan, Dizzy released their full-length debut Baby Teeth earlier in 2018 to somewhat muted fanfare, yet it is one of the more enchanting listens I've experienced this year. Their take on dream pop is grand and spacious, filled with atmospheric melodics and glued together with some intricacies in their percussion and synth programming.
'Swim' is where the album takes full flight – Katie Munshaw's introspective lyrics are cleverly executed, as the listener is floated through three and a half minutes of tranquil instrumentation and visions of eluding Dizzy's hometown. It is music that is best heard when relaxed and dialed in, in case it wasn't obvious already.
The passionately independent approach of multi-instrumentalist and producer Laura Kidd – aka She Makes War – has been well documented. There was no exception with her latest record Brace for Impact: the album was crowdfunded entirely through Pledge Music and earned a Top 15 spot in the independent albums chart upon release, and deservedly so. Her incendiary blend of raw 90's grunge with a more modernized indie rock sound is politically charged, brutally hard-hitting, and shows off her prowess as a songwriter, musician, and recording engineer. None more impressive though than the oft-unusual supporting cast of instrumentation She Makes War chooses to employ, combining the typical rock set up effectively with the likes of marching snare drums, recorders, melodicas, and ukeleles to name a few.
'Devastate Me' has a more traditional set up to boot, but is no less fiery than any other of She Makes War's compositions. Through the lyrics, she sets her aggression on social media over dominating everyday life, while the punk-indie infused destruction that surrounds it is a wake-up call to the senses. It's confidently unrestrained and so memorable.
Graphic designer-turned-electronic musician Scott Hansen – aka Tycho – has been hard at work on an upcoming fifth LP, but that hasn't stopped him releasing new music in 2018. Reworks of Portugal. The Man's hit single 'Live in the Moment' and ODESZA's collaboration with Leon Bridges 'Across the Room' have all dropped over the course of the year, along with an original composition in 'Jetty'. This new creation from Tycho is actually is part of a release on Astralwerks Records, for a compilation album in partnership with notable gamer/streamer Tyler 'Ninja' Blevins.
'Jetty' is another beautiful exercise from Tycho in his ability to layer organic sounds with memorable ambient melodies into one gargantuan, gorgeous sonic outlook. The track flows and ebbs through cut-up vocal breathes and downtempo synthesizer inflections, whilst maintaining a concrete consistency. It's not a reinvention of his by-now well-established sound, but a gradual evolution from the Grammy-nominated synthesized post-rock of Epoch, the more guitar-driven Awake and the nostalgic, vintage tones of Dive. With Epoch a self-proclaimed end to a trilogy of records, 'Jetty' is a strong start to a new dawn.