ALBUMS OF THE YEAR 2018
2018 has been a great year for music. Our new music editor Pete Wisher takes a look through some of our favourite releases of the year…
After reaching meteoric heights with the Mercury Prize-nominated Immunity in 2013, there was really only one direction Jon Hopkins could take Singularity - into a completely new dimension. It's best described as an hour of categorically mind-bending electronic music; vivid in detail, grand in scale and flawlessly executed.
Jon Hopkins plays with your expectations throughout Singularity, transforming his intricate ambient sound beds into rhythmic, apocalyptic techno when you can least anticipate. Take 'Emerald Rush' for example - the first minute and a half of the track consists of the passive, microscopic ambiences, before a destructive rush of synths emerges to completely punch through any expectations you did have. The versatility on display is also just borderline ridiculous to be frank - Hopkins commands a gorgeous post-rock inspired breakdown to 'Everything Connected', before mutating piano into a full-fleshed out choir ensemble for the peaceful 'Feel First Life'. The closing track 'Recovery' is more of a quiet moment of reflection than a complete thought of its own, a pause to call back on the hour of complete iridescent genius that your ears have been blessed with.
The individual pieces of Singularity hold up extremely well, but as a sum of its parts it takes on a new level of mastery. The truly mind-blowing palette of compositional brilliance and reflective production values that render this album an essential listen of this year, if not the decade.
jonhopkins.co.uk | Twitter - @Jon_Hopkins_ | Instagram - @mrjonhopkins
JOY AS AN ACT OF RESISTANCE.
IDLES are one of the bands that have taken this year by storm, and their sophomore album Joy as an Act of Resistance is a massive reason why. It's been refreshing to see an act with a social message behind them that has actually got some conviction for once: the whole of Joy rides like a wave through Joe Talbot and company tackling and summarily dismantling tabloid journalism, xenophobia and toxic masculinity in their gruff, rough around the edges fashion.
'Danny Nedelko' is a prime example of this, dedicated to the British/Ukrainian vocalist from fellow Bristolians Heavy Lungs. The chorus may lyrically mirror some of Yoda's quotes and the subject matter is a harsh critique of overt nationalism, yet the delivery is upbeat, passionate and heartfelt. Talbot's boisterous vocals drop anchor to hold the songs together from bursting at the seams with energy, as the guitars crash and cascade imperfectly around the grimy basslines and thrashing percussion. If you dig deeper beneath all the chaos on the surface of Joy though, there's a truly positive message in loving one another (and oneself) and that is the beautiful thing that makes this record tick. By the time 'Rottweiler' descends into a cloud of feedback, all the senses have been assaulted and the only feeling that remains is that you've just heard an instant classic.
Given the dire state of politics worldwide, Joy as an Act of Resistance is one of the comforts that will make it more bearable, yet still remind us of the strife in society we face. As Huw Stephens tweeted earlier this year - ''Thank fuck for IDLES''. - well said Huw.
idlesband.com | Twitter - @idlesband | Instagram - @idlesband
The inquisitive artistry of Christine and the Queens was laid to bare upon her stunning debut Chaleur Humaine, a record that seemingly was a combination of many colliding elements - electronic pop with artistic vision; an unashamedly outspoken message with sensuality and intimacy; and of course the English and French languages. Taking a cue from the late Prince, Héloïse Letissier stripped everything away for her sophomore album and rebuilt herself as Chris, and to absolutely iconic results.
Chris is an engaging album from start to finish, exploding themes of feminism, gender, social issues and sexuality into something obsessively danceable. Top singles 'Doesn't matter' and '5 dollars' reach euphoric heights whilst 'The walker' explores the lows of an abusive relationship in a poignant fashion. The straight-up G-funk strut of 'Girlfriend' is immaculately constructed to a tee as Chris channels her inner MJ, addressing female desire and promiscuity with a heightened swagger (you do know it says ''bringing love bites back'' on her Twitter bio right?) as funk artist Dâm-Funk provides his own smooth feature.
It's a pop record that is full of life, a poignancy that transcends the messages being communicated, and some introspective moments of brilliance. A simply earth-shattering album.
christineandthequeens.com | Twitter - @QueensChristine | Instagram - @christineandthequeens
The optimistically titled Thank You for Today is the ninth studio album from Seattle's alternative veterans Death Cab for Cutie, who appear to have been reborn on this new LP. The more uptempo sonic shake up has given a new life to the band's delicate and well formulated approach to indie music, and it's an album that could positively inform how Death Cab take their direction going forward.
Ben Gibbard's tender use of melody and songwriting prowess is in fine form throughout Thank You for Today - album opener 'I Dreamt We Spoke Again' makes use of the band's wonderful harmonisation abilities over a dreamy guitar cadence, supported by downtempo keyboard arrangements and shuffling drums. It's more melancholic and more atypical Death Cab music to start off with, yet 'Summer Years' and 'Autumn Love' see the new-found brightness take full flight with the latter sporting slide guitars and one of Gibbard's more uncomplicated but delightful refrains. 'Gold Rush' tackles urban gentrification head on, sampling a Yoko Ono track whilst delivering some uncanny lyricism as a requiem for Seattle's skyline.
Closing track '60 & Punk' is Gibbard's poignant eulogy to a fallen musical idol, and has the self-awareness that he (or his band) could fit the song's subject one day. If the rest of Thank You for Today is anything to go by however, this isn't likely to happen anytime soon - it might be the most appealing and welcoming Death Cab for Cutie album of this decade.
deathcabforcutie.com | Twitter - @dcfc | Instagram - @deathcabforcutie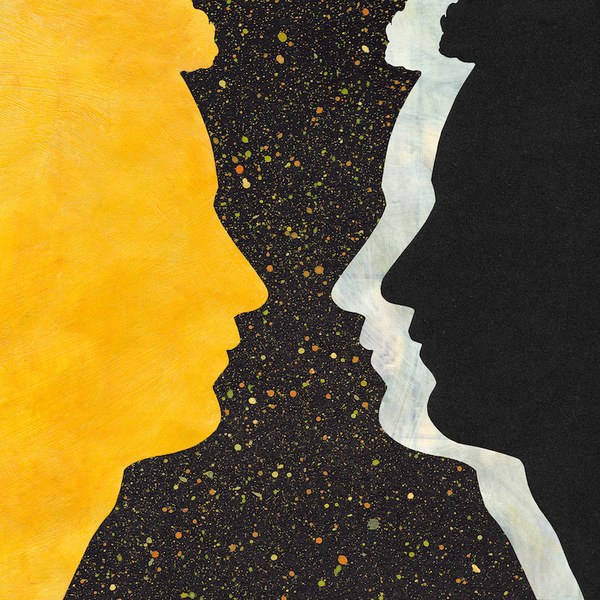 London multi-instrumentalist and beatmaker Tom Misch is one of those success stories that show how a musician should take advantage of the streaming era, and also that there is still power to the independent artist in this day and age. His story has evolved from self-released Soundcloud mixtapes produced in his bedroom, to collaborating with Jordan Rakei, Loyle Carner and Zak Abel over the years, to releasing a stunning debut album this year in Geography. It's a sound that may take a few listens to get accustomed to - jazzy bedroom pop combined with hip hop and R'n'B is an acquired taste - but once you've warmed to it, Tom Misch's sound is as addictive as it is light and welcoming.
The musicianship on display with Geography is an outstanding acheivement, and shows the sheer talent that Misch possesses to cultivate such forward-thinking and imaginative compositions. 'South of the River' combines an implausibly catchy violin hook with an urging beat to complement Misch's clean production and intimate vocals. The tender ballad 'Movie' showcases the latter to great effect, whilst 'Disco Yes' is (as its title would imply) a complete shuffler fit for the dance floor. Misch's long-term collaborator Loyle Carner also makes an appearance on 'Water Baby', which builds off a sample from The Crusaders into a smooth, laid back tune with purpose.
Having already sold out two nights at London's Brixton Academy in support of Geography, Tom Misch's considerable expertise at crafting such unique has already proven to be a hit with those inside and outside of the streaming environment. If the quality is there on future releases as it is on Geography, then you can expect to hear Tom Misch's name being thrown around for years to come.
tommisch.com | Twitter - @TomMisch | Instagram - @tommisch
Lauren Mayberry, Martin Doherty and Iain Cook of synthpop trio CHVRCHES uncharacteristically took the whole of 2017 off touring to write and record their third studio album, in the process taking on Jonny Scott of The Kills as their live drummer and employing Greg Kurstin on production duties. The result is a revitalised sound and a greater sense of perspective in their music for the grimly-titled Love is Dead. Despite the dark undertones given, it is surprisingly upbeat and is another exceptional record from one of the UK's more established alternative acts.
Whilst many fans have had divided reactions over Greg Kurstin's more clinical production and the pop-orientated songwriting, a change was needed to refresh the CHVRCHES formula and for the most part it has paid off graciously. 'Graffiti' and 'Forever' represent some instant joyous classics to be added to CHVRCHES' catalogue, whilst the band fully explore a more gloomy side on their collaboration with The National ('My Enemy') and the Doherty-led 'God's Plan'. Instrumentally Love is Dead is the band's most impressive work to date - look no further than the over worldly synth meltdown to 'Never Say Die', and the uplifiting uber-80's guitar solo on 'Forever'.
The super-sized melodies that CHVRCHES have on offer have not been downsized, nor have the band sounded more vulnerable yet explosive. There'll be fans and critics alike of the evolved sound and direction, but CHVRCHES will continue to make strides in their bid for alternative pop domination.
Given that Fickle Friends have very recently self-released a new three track EP, it's very easy to overlook that the Brighton indie pop band released their first album back in February - maybe it's that their summery pop brand doesn't exactly suit a winter release. Even if the band are quickly moving forward with new songs coming out, their debut full-length is definitely not one to forget in a hurry. You Are Someone Else is chock-full of feel good tunes for all stages of the party - 'Wake Me Up' and 'Say No More' will pique the mood; the sugary grooves of 'Bite' and 'Lovesick' soundtrack the festivities in full swing while 'In My Head' and 'Paris' will serenade you on your journey homeward.
The strong impression from this album is that every song (with the exception of one or two) could have been put forward as a single, which gives an idea of how consistently strong Fickle Friends' songwriting abilities are. The years spent crafting their nostalgic synth pop tones have paid off spectacularly - tracks like 'Midnight' benefit for it most, the earthshaking digital bass tones providing more than just a solid foundation without sounding oversaturated.
Releasing a sixteen track debut is no mean feat, and Fickle Friends have pulled it off very impressively. The zany synthesizer usage and infectious guitar riffs throughout provide a rush that does not let up, whilst the honest lyrics from Natti Shiner provide a more sentimental perspective to bear in mind. The ultimate millennial indie pop party soundtrack? Maybe more sophisticated than that, but still.
ficklefriends.co.uk | Twitter - @ficklefriends | Instagram - @ficklefriends
The serene, cinematic sound of the Los Angeles-based alternative outfit Lo Moon have been intriguing critics and fans alike since their debut single 'Loveless' dropped back in 2016. After releasing just two more singles in the interim, we were finally given a chance to experience much more of what Lo Moon have to offer this year and to say it was the worth the wait would be an understatement. Their expansive take on shoegaze and modern alternative is beautifully explored on their self-titled LP, combining gentle atmospherics and visceral vocal melodies with the occasional bombastic transition of rolling drums and crashing piano chords.
Unashamedly 'Loveless' is the pinnacle of Lo Moon's nocturne so far - the seven minute epic is grand in scale and just magnificent to listen to. This is no bad thing, for the rest of the record is just as enticing. The marriage of Cristanta Baker's layered keyboard palette and Sam Stewart's minimalist guitar playing come together most beautifully on 'Thorns' whilst the intricate Jamie xx-style percusssion programming adds a new touch to 'This Is It' and 'All In'. Matt Lowell's vocals draw a flattering comparison to Talk Talk's Mark Hollis throughout, his voice a captivating delivery of Lo Moon's powerful songwriting.
Lo Moon have accomplished such a polished atmospheric pop record without a hint of disengagement or being unfocused. To tide us all over until an anticipated follow-up, the band have an equally dazzling single out called 'For Me, It's You'. Let's hope Lo Moon don't leave us all waiting as long next time.
lomoonofficial.com | Twitter - @lomoon | Instagram - @lomoon
HONOURABLE MENTIONS
Muse - Simulation Theory | Now, Now - Saved | Lets Eat Grandma - I'm All Ears | The Xcerts - Hold Onto Your Heart | Years & Years - Palo Santo | Dizzy - Baby Teeth | George Fitzgerald - All That Must Be | Twenty One Pilots - Trench | The Aces - When My Heart Felt Volcanic | Pale Waves - My Mind Makes Noises | Jungle - For Ever | Superorganism - Superorganism | St Lucia - Hyperion | HONNE - Love Me/Love Me Not | Black Honey - Black Honey | Charlie Puth - Voicenotes
BY PETE WISHER