Our new music editor Pete Wisher breaks down seven artists who you should all be listening out for this year…
Brighton-based Yonaka was one of my favourite acts of 2018, and are a band that deserves some serious attention going forward. They've been on tour with the likes of Don Broco, Kasabian and Bring Me The Horizon throughout the last twelve months, wowing crowds and the festival circuit with their incendiary and aggressive mix of punk, alternative hip-hop and straight-up power rock. And the material they've put out in 2018 alone does more than enough to justify why people should be getting on board the Yonaka hype train. The Teach Me To Fight and Creature EPs are chock-full of addictive tunes to feed the masses – 'Death By Love' and 'Creature' have some understated light pop sensibilities to be found underneath the authoritative instrumentals, whilst 'Fired Up' is a blazing tune armed with an insanely catchy hook and a passionate vocal performance from frontwoman Theresa Jarvis.
The UK's next big emerging rock band? With an album on the not-too-distant horizon and momentum firmly in their direction, I'd bet on Yonaka any day. Having already sold out Camden's Electric Ballroom in October, they'll be filling much bigger spaces over the coming twelve months as an absolute certainty.
London's Another Sky is one of the more unique avant-garde forces that have emerged in the past twelve months – their enchanting, cinematic sound is instantly intriguing, as is Catrin Vincent's deep and emotive vocal style. There's an eclectic mix of influences at play within Another Sky's music, and their songs often weave their way through multiple styles and moods. Case in point – their debut single 'Forget Yourself' travels from delicate piano chords and skittering minimal beats to a crescendo of electronics and feedback, not unlike a more updated version of Radiohead's 'Karma Police'. A heavy dose of appropriate social commentary is also part of Another Sky's palette: their combative single 'Avalanche' is a blunt critique on toxic masculinity whilst the accompanying video is a powerful recourse and reflection on the #MeToo movement.
With some artists, if you try to compare them too much to other acts you miss the point of what they are all about. Another Sky would be a perfect example. There's more music to come on the not too distant horizon, and the band are hitting the road in February for an extensive headline tour across the UK.
The laid back sound of indie/hip-hop crossover act Easy Life would be memorable soundtracks to most of our mundane daily routines. The Leicester quintet signed to Island Records early in 2018, releasing their debut mixtape Creature Habits and a small pile of singles over the course of the year, each one providing their own jazzy charm through the lens of adolescent life in the East Midlands. Their chilled fusion of electro-hop, swing and swaggering indie is undeniably hypnotic, with a diverse set of influences that vary from afrobeat to Kanye West to Beyonce. The bittersweet lyricism of Murray Matravers is idiosyncrasy at its finest, dismembering the challenges of everyday life whilst providing an escapist vision for their listeners to step into. Combine this all with some killer production values (Stormzy and Drake producer and all-out legend Fraser T. Smith were behind the desk for 'Nightmares') and the result is outright vibe central.
2018 saw Easy Life become a nationally sought over live act – performing at The Great Escape, opening for Liam Gallagher in Finsbury Park and headlining a mostly sold-out UK tour all aren't shabby achievements. This year should bring more of the same and then some more: Easy Life have a hometown show at Leicester's O2 Academy lined up, plus a date at London's Scala and Glasgow's King Tuts in the early part of 2019.
Reading quintet Valeras has been setting all the right foundations for an established tenure in the UK alternative scene throughout 2018 – they've toured with The Amazons, Fickle Friends, King Nun, Yonaka and The Regrettes; played on high-profile bills at Live at Leeds, Reading and Leeds and The Great Escape and have picked up support from BBC Introducing and Radio 1. Last year also saw a lot of new music from Valeras to follow up the raw but well-executed Knives & Flowers EP. Their addictive single 'Painkiller' is where the triple-guitar attack from Katie King, George Parnell and Cat Beazley takes full flight around a cascading chorus, although vocalist Rose Yagmur does steal the show with sultry yet airy performances on 'Intentions' and 'Louder'.
Valeras kick-off 2019 with a debut headline tour across the UK in February and March, visiting venues such Guildford's The Boileroom, London's Thousand Island and Glasgow's Broadcast in what is a momentous milestone for a still-developing band. They'll also be heading overseas to appear on the bill at Madrid's Mad Cool Festival, which takes place in the Spanish capital from the 11th to the 13th July.
A new(ish) signee of Universal Music Germany and an act that's been heavily supported by This Feeling and BBC Introducing, Sophie and the Giants are a band with an alluring charm and an ever-building resume behind them. 2018 saw them sign their record deal, support the likes of Tom Grennan, Yonaka, Reverend and the Makers and Pretty Vicious and release a well-rounded EP in Adolescence. Lead track 'Waste My Air' – a humane and powerful anthem about breaking free from a relationship – also got picked up by Spotify and added to the UK New Music Friday playlist, generating 750,000 streams to date on the platform. The deep and captivating voice of Sophie Scott and her heartfelt songwriting is immediately welcoming and enrapturing throughout all their tunes, crossed with a knowing perspective of life in the modern era that makes Sophie and the Giants one of the most authentic listens around.
This Sheffield-based band have only been confirmed for Liverpool's Sound City so far, but given they appeared at a ton of festivals last year you can expect this pattern to continue. If you count The Big Moon, Snail Mail, Anteros and BLOXX as among your favourite artists, then you should be right at home with Sophie and the Giants.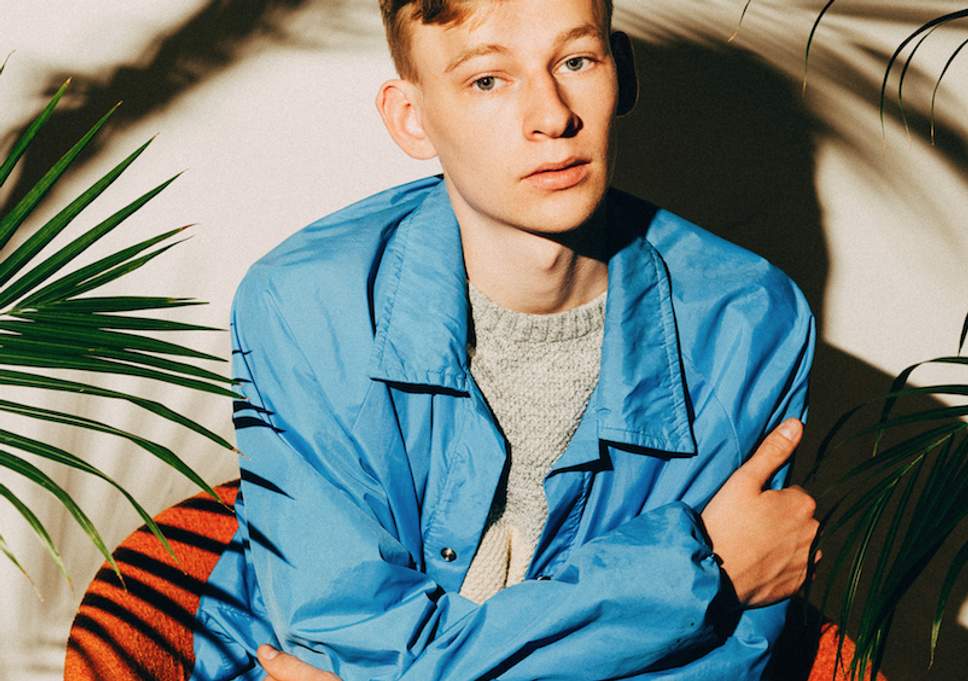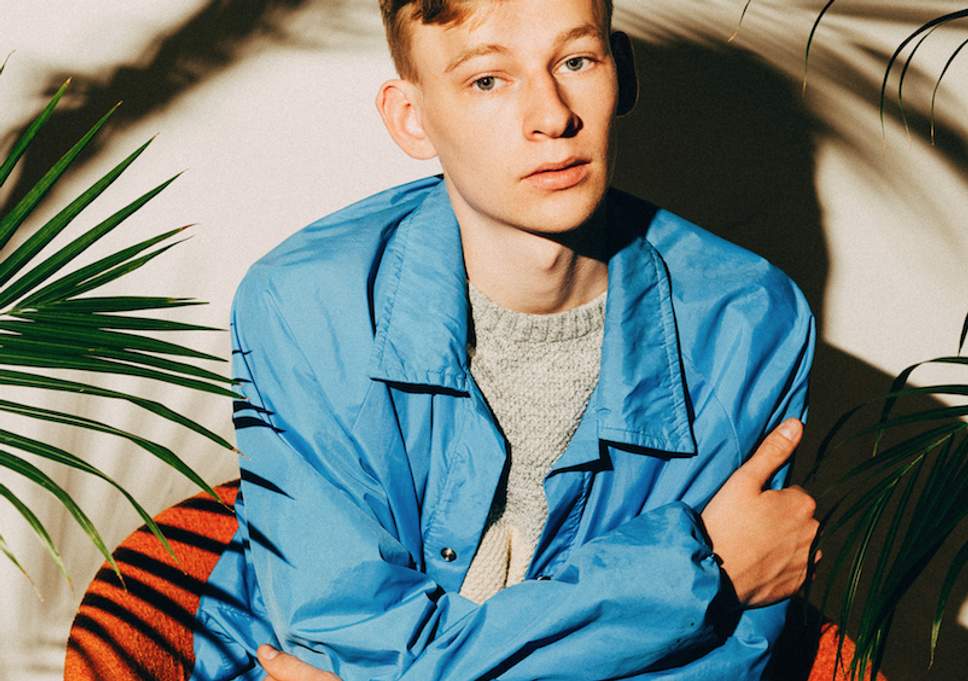 One amusing thing to come out of Boniface's recent London headline show at Hoxton Square Bar – several fans commented on Twitter that it had been the best 25-minute headline gig they'd witnessed, to which the Winnipeg native replied with ''I'm sorry that's all the songs we know how to play''. Point is despite the lack of quantity in Boniface's creations that are available for the masses to consume, there more than enough quality to make up for it. After emerging with his synth-tastic debut single 'I Will Not Return as a Tourist' in the latter half of 2017, last year has seen an ever-increasing level of productivity from the Boniface camp. His latest offering 'Fumbling' weaves like a poetic tapestry through dark electronica and sincere lyricism, while 'Dear Megan' and 'Phantom Limbs' are jaunty indie-pop numbers that throb with pure energy. It's been a fun ride watching this still-youthful multi-instrumentalist mature with each release, and the live credentials from playing The Great Escape and touring with the likes of Lo Moon, Blaenavon and Lets Eat Grandma this year are only getting more notable.
A recent tweet from Boniface's Twitter account reads ''boniface LP coming in 2029'' – one can only hope this is a typo or a dark joke because I'm not sure we can wait THAT long.
Mansionair has been around for a fair few years – consider them the veteran entry on this list if you will – but 2018 was a massive step forward for the Australian trio. Their captivating take on atmospheric electronica-meets-pop really has taken full shape and maturity in recent releases 'Violet City', 'Technicolour' and 'Falling', Jack Frogratt's wistful vocal lines intertwining beautifully with the delicate instrumentals and intricately minimal productions provided by guitarist Lachlan Bostock and drummer Alex Nicholls. They've also been sought after remixers, working with the likes of Portugal. The Man, Death Cab for Cutie and Rhye to say a few, whilst notching up a Grammy nomination for their feature on electronic powerhouse ODESZA's compelling single 'Line of Sight'. I became a fan of this band back in 2015 when they toured with CHVRCHES, and I'd like to state unequivocally that it is simply criminal that they only just now getting the recognition they deserve.
So what's on the cards for Mansionair in 2019? More music has been teased, and the band are embarking on their first headline tour of North America in Spring. While their run of Europe scheduled for November this year was sadly postponed, here's hoping this talented act can make it across the pond in the near future.